Discover more from 90 Second News
Everything you need to know about the world in 90 seconds. No seriously, that's all it takes
⏱Wait, it's what size?
90 Second News Issue #7
Good morning. It's Monday. Go do yourself a favor and have that second (or third) cup of coffee.
0:05- So what's going to happen tomorrow?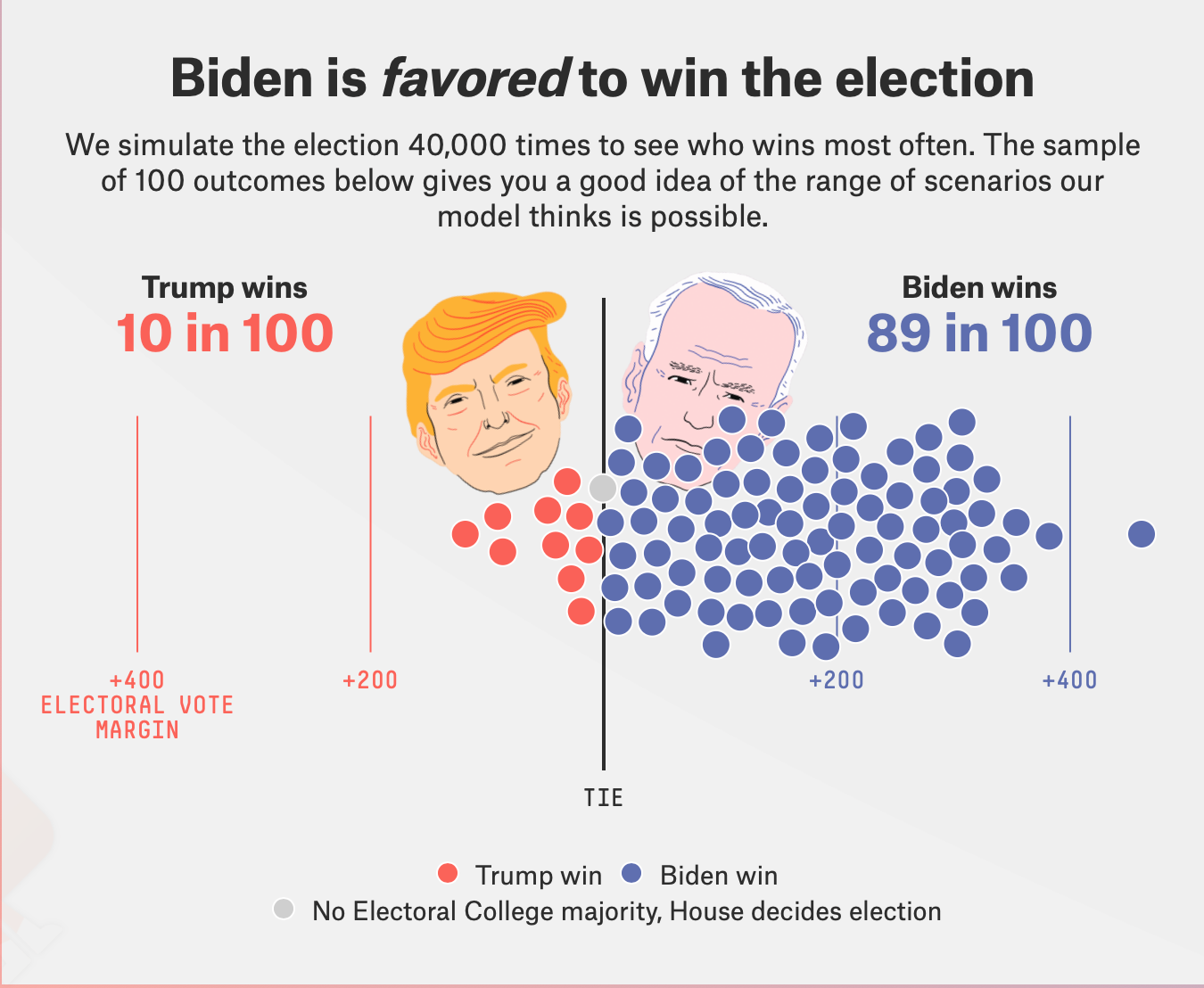 Source: 538
We really don't know. According to 538, who has run over 40,000 simulations based on a conglomeration of polls, Biden has a ~90% chance to win the election. That may make it seem as though Trump doesn't have a chance, but that's roughly the same odds as having a rainy day in Los Angeles.
0:20- Steel Undefeated-
Yesterday the Pittsburgh Steelers outlasted the Baltimore Ravens to remain undefeated- the last team in the NFL to carry that title. On the flip side of the coin, the Jets are still chasing that historic 0-16 Lions team as they're the only team left in the NFL without a win at 0-8.
0:34- It's only the size of the fridge, so we're not worried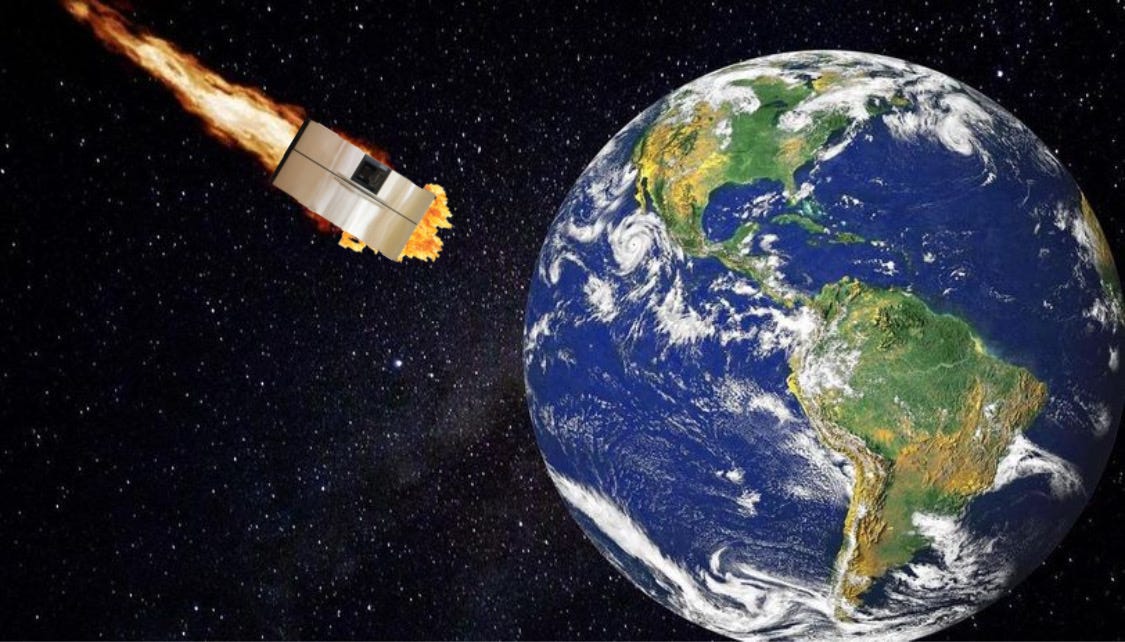 NASA is currently tracking an 6.5ft asteroid that is hurtling towards the Earth at 25,000mph. Luckily it only has a .41% chance of entering the atmosphere or this probably would've been the first story today.
0:44- A good kind of Nuclear story-
For a type of energy that normally gets a bad rap, this is a nice change of pace. A new nuclear power plant is set to be green-lit in England that has the potential to provide electricity for six million homes and give over 25,000 people jobs. Experts have been preaching for years that nuclear energy is the safest and cleanest type, so this is a big step in the right direction for the U.K.
1:02- BOGO... Airplane tickets?!?
In an effort to stop the bleeding caused by the pandemic, airlines around the country are attempting to do everything they can to convince consumers to fly again. From running sales where they sell an entire row for the price for one ticket, to selling "unlimited" tickets where travelers could fly as much as they wanted, the efforts have been valiant. These deals have helped slightly, and while it appears the industry is rebounding slightly, only time will tell if air travel will ever return to "normal."
1:24- Some links we love:
Have a great rest of your day, and we'll see you tomorrow bright and early!
-The 90 Second News Team