Discover more from 90 Second News
Everything you need to know about the world in 90 seconds. No seriously, that's all it takes
⏱Bond, Seaweed, and Gaming
90 Second News Issue #6
Hello to all of our friends, family, and complete strangers! We're glad you made it through Halloween. We're now officially in the same month as Thanksgiving which means that 2020 might actually end in two months... maybe.
0:09- The name is Legend, Movie Legend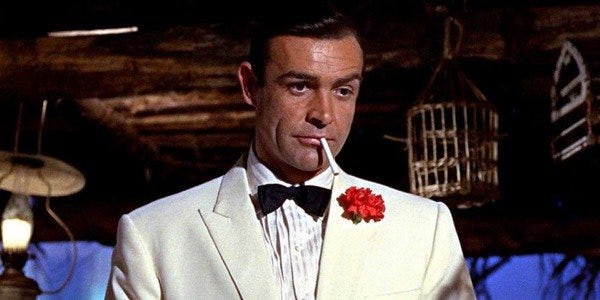 We're sad to announce that Sir. Sean Connery, the Scottish actor known best for his representation of Agent 007 died yesterday at the age of 90. There are many Bonds out there (not even counting the financial or chemical ones), but no one will quite capture the same energy.
0:21- Speaking of England....
Prime Minister Boris Johnson announced yesterday that England would be entering a second national lockdown. Citing a "peak of morality", Johnson said that "no responsible prime minister" could ignore the trends spotted in the country. He expressed great remorse that all non-essential businesses would be closed, but said the furlough system would be paying 80% of non-essential employees wages through November.
0:37- I wonder how many "Run Forrest, Run"s were said today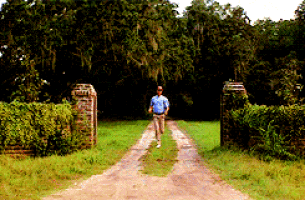 In an effort to combat Covid while still maintaining some sense of normalcy, the New York marathon took place today... virtually. On what would've been the races's 50th anniversary, runners around the world opted to run around their hometowns instead.
0:48- Unrest in the northwest-
After a police shooting in Vancouver, Washington (a city 12 miles north of Portland, OR), tensions grew as right and left wing protestors clashed. This comes after the Walter Wallce protests this past week in Philadelphia, an indication of escalating tensions over police violence this year.
1:00- Cows eating Seaweed?
We really didn't even need to come up with an eye catching headline here. Scientists at the University of California, Davis, and Australia's national science agency have found that seaweed, when eaten by cows and livestock, can reduce the total methane an animal produces. Because livestock accounts for roughly 4% of the total global greenhouse-gas emissions, this discovery could be big. The scientists say that they still need time to evaluate the long term health effects for the animals, but they are optimistic.
1:22- Bored at home? Time to game
As Americans have spent more time at home than ever before, the average time spent playing video games per week jumped from 12 hours in 2019 to 14 hours in 2020. That's a lot of Call of Duty or Animal Crossing.
Have a great rest of your day, and we'll see you tomorrow bright and early!
-The 90 Second News Team